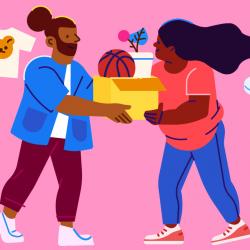 The Quaker Barter Fair offers the community an opportunity to share in the practice of the Quaker testimonies of simplicity, stewardship and earth care.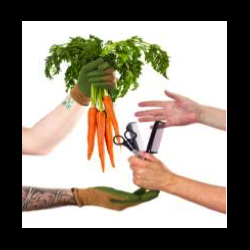 Live Oak Friends Meeting periodically holds Quaker barter Fairs (typically on Earth Day and Black Friday).
Trade objects and services without using common currency
Support efforts to decrease our carbon foot print
Opportunity to share in the Quaker testimonies of simplicity, stewardship, and community by creating a space to practice thinking together in a new way about how we place value on objects and services within our community.
Beneficial plant and seed swaps are welcome.
To get involved, just come. Bring a table, shelf, rug or blanket to display your goods or a sign that describes your service(s).
CHILDREN ARE WELCOME! Children are often the best models of how this can work. They have the ability to add value to an item by describing potential uses, and the creativity to negotiate three-way trades.
There will be a designated area for "free" items that you are willing to give to whomever wants them. Visitors may then use such items to barter and trade with if they wish. At the end of the day, whatever is left on the free table will be donated to a local charity.
No money will be exchanged for services or goods. The purpose of this event is to challenge those who choose to participate to think about repurposing or exchanging what has already been produced as an alternative to using more of the earth's resources.
Article in the Houston Chronicle on Quaker Barter Fair.
Event is held outdoors